How we're getting to Spain for "free".
About a year and a half ago I started to get serious about earning points for free travel.  Yes, I've always joined airline programs, but they never really added up to much.  So I decided to ask Amber, my amazing friend and travel guru, how she does it.  That began the months of research and credit card wrangling.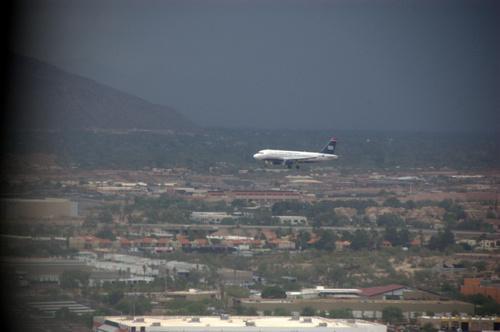 The short version is this:  apply for credit cards when they offer a big points bonus… and follow a whole lot of rules.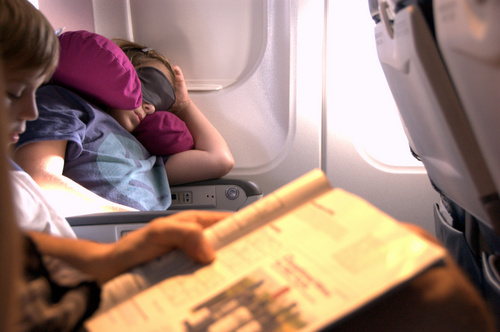 That is how I was able to fly the four of us to the NW last year for the price of two, and pay nothing for all of our hotel stays.  And that is how we were able to fly for free to Colorado for my 40th birthday last September and pay nothing for our rental car.  That is also how I flew all four of us to NY in February and again this summer before we catch our free flights to Madrid.  And I was still able to get us two and a half of the four tickets to LA on points for our mini trip in two weeks.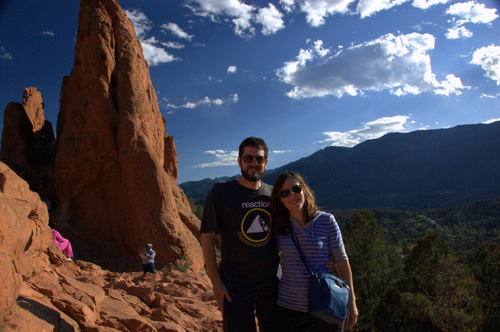 Altogether I'd say I've probably saved us at least $8K on travel in the past year and a half.  But it's work.  It takes meticulous record keeping, research, good credit, lots of planning, and, above all, paying each credit card in full every month (kudos to Rob for making sure that happened, even when it got complicated).  The blogs MillionMileSecrets and MommyPoints have helped immensely.  But I also couldn't have done it without Amber.
We met for lunch this April because I was ready to get our tickets to Spain.  Honestly, I should have gotten the tickets long before, but I was too nervous to make that purchase without at least having applied for a visa.  Plus, I was waiting for some points to come in.  When they did, I realized I had points spread out across different cards, airline programs, and family members.  I was going to have to do some serious wrangling to pull this off, and I needed expert help.
Over Vietnamese noodles and broccoli we set to work on our laptop, iPad and phones:  Lots of Chase Bank points, lots of American points…well, United and American are consolidating, so we can use those points together, check for award seating, um, no United but yes to American and British Air, BA is a points partner with AA, so check for award seating, um, yes! consolidate my Chase points and convert Rob's Chase points to American, DANG!  there isn't enough for four, but WOAH, there are direct flights from JFK to Madrid on American, and oh!  there is a non-stop JKF-Madrid on BA the same time!  do we have enough points?  ugh, only for two… wait… what if we split up?  not ideal, but okay, let's do it. Nooooo!  The awards seats are gone!  Quick! check the next day….  whew! available on BA…  and American!  Go go go!  Reserve two seats on one computer while calling the other airline on the phone to reserve the other two seats….  dang… the credit card isn't working…. dang!… on hold… click refresh compulsively, hoping the seats are not snatched up again…  oh whew, the card finally works.  Yes!  Phone call finished!  Tickets secured!
We collapse back in our chairs, realizing that we've literally been sitting on the edge of our seats for two hours.  Results:  four free direct flights from New York to Madrid during peak tourist season.  Yes they are on two different airplanes, but they are (incredibly) leaving and arriving within less than an hour of each other.  No, it's not a first class ticket, but we purchased extra leg room for one trip and the other has only two seats in the row.  It could be worse.  And we could be actually paying for it.  Granted, we do have to pay stupid taxes and stupid baggage and stupid fees.  But I prefer to think about what we're NOT  purchasing.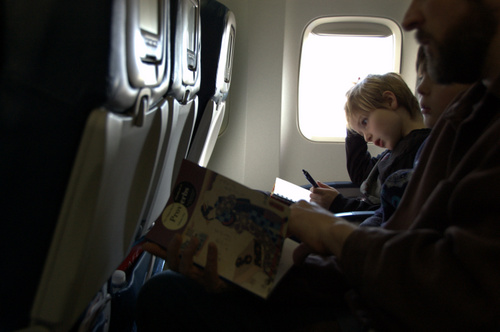 I've learned a so much about points and how to travel for a lot less over the past year.  Now that I know a bit more, maybe we'll be able to return to the U.S. in serious style next year.  In the meantime, I don't know how to thank Amber enough for her help… except to invite her to come visit.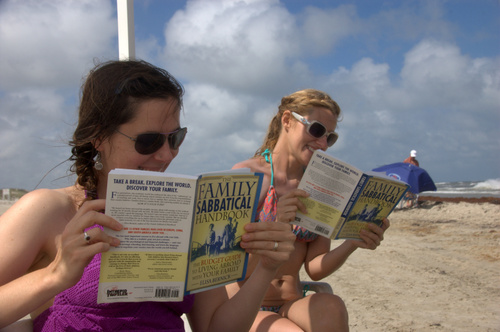 And don't you think she should start her own Points Guru business?