aquí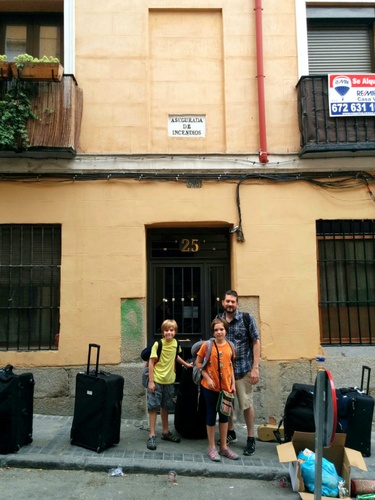 And so here we are in Madrid.  I'm not quite sure what day it feels like, or time.  I just know it's summer, because it's 100 degrees F (38C) and we're sitting in our AirBnB waiting for someone to come fix the A/C.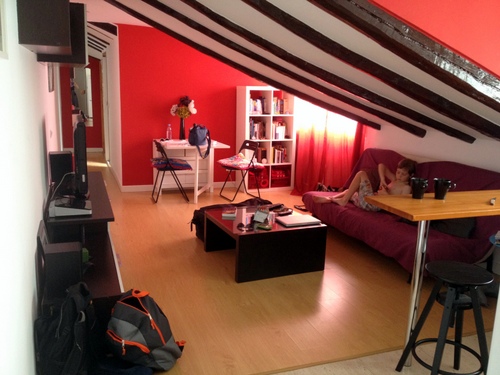 Yeah.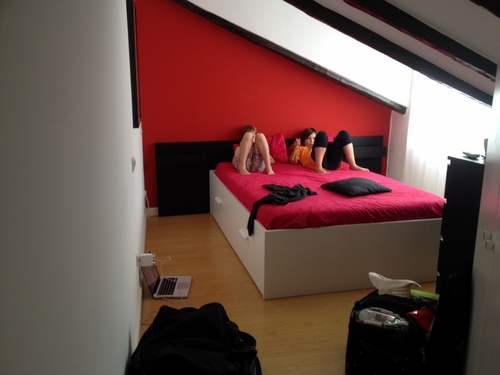 But despite our extreme jet-lag and a number of f-ups we tell the kids are "adventures", we find ourselves stopping every so often to just grin at each other.
We're finally here in Spain. ¡Estamos aquí!  And we can't believe it.
Stay tuned: rookie mistakes and why I feel like I'm missing a limb.