errores estúpidos números 4 y 5
error estúpido numero 4:  There are an enormous number of time-sensitive details to take care of when you pack up your life and move to a new country.  A rental car from the airport to our first destination was pretty low on the priority list.  I just assumed that we'd call one of the half dozen companies available at JFK a few days before departure.  But when Rob jumped on-line to check it out after another exhausting day of packing, errands and goodbyes, he was quickly frustrated.
There were no vehicles available to carry 4 humans, 6 suitcases, 4 carry-ons, 2 handbags and 1 mandolin.  None.  Nowhere.  "It's summer," one of the rental agents told Rob.  "The big vehicles were reserved months ago."
Oh.
After hours of hunting he came up with the brilliant idea of renting a pickup truck.  Great.  So we made it from New York to Mt. Sinai and then dropped off the truck at the Islip Airport.  Rain threatened, but held off.
Once we settled in on Long Island, we tried to figure out how we would get 4 humans, 6 suitcases, 4 carry-ons, 2 handbags and 1 mandolin to Woodstock.  This was even more problematic because car rental companies really don't like one-way rentals, and they reeeeeeally don't like one-way rentals from small town to small town.
After hours of hunting and angst we figured out that we could rent another pickup at the Islip airport, drive three hours to Poughkeepsie where my mom would pick us up and transport all of us and our 400 pounds of stuff to Woodstock.
Once we settled in there, we tried to figure out how we would get 4 humans, 6 suitcases, 4 carry-ons, 2 handbags and 1 mandolin to JFK and Newark.
After hours of hunting and angst and hair-pulling we figured out that it would be easier to split up sooner rather than later, considering how difficult it had been to transport all that luggage so far.  My mom kindly offered to drive me and Graham to Newark.  Rob thought about renting a (regular!) car and driving to JFK, or taking the local shuttle bus.  But then he realized it would be only slightly more expensive to hire a service to drive him and Violet to JFK.  The fact that he wouldn't have to work around the bus schedule, or deal with the stress of driving through New York City at rush hour, made it totally worth it.
error estúpido número 5:  I'm not sure why we assumed it would be totally easy driving to Newark.  The less said about that trip the better.  Let me just express my eternal thanks to my mom and Michael for gritting their teeth and getting through it.  They saved us a couple hundred dollars and kept us on budget for the trip.
All in all, we loved seeing everyone in New York.  It's really important for the kids to hang out with their only cousins as much as possible.  
We got to visit Nana in the hospital (which hopefully helped her forget her broken leg for even just a minute).  We got to see our friend and colleague from Korea was who visiting nearby with her family (which was an unexpected and joyful surprise).  
Woodstock is amazing and relaxing in the summer.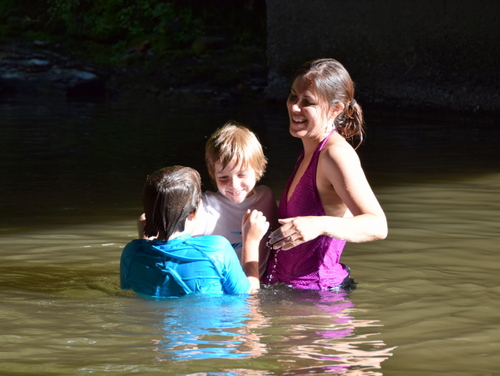 The kids played in the woods.  I went to yoga with my mom.  We even got to see Graham Nash perform at Levon's Barn.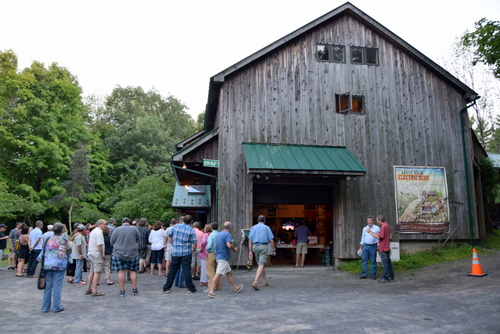 And of course it was lovely for us to see 2/3s of the grandparent sets before the big move.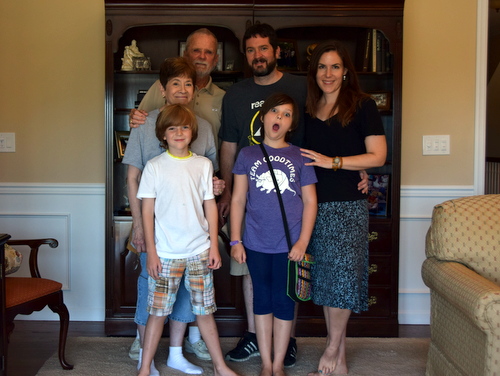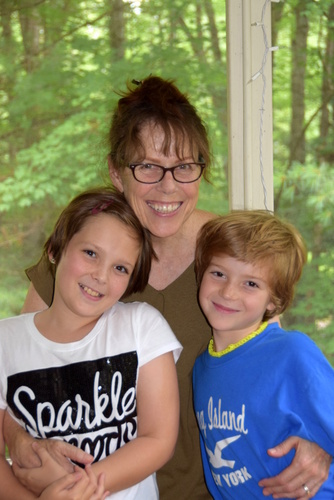 However, I will admit that it felt a little strange and unnerving to be homeless and in limbo for those 10 days.  After months of work and planning, our minds were still racing, we had trouble sleeping, and basically felt a constant nerve-jangling urge to just get there already.  Hopefully our families understood if we seemed a little off-balance and crispy.
But we were thankful for those days of rest, especially when we started the second phase of our journey and the screw-ups adventures continued.
Stay tuned:  luggage is a four letter word