caza feliz: día dieciocho — libertad y responsabilidad
I was completely depressed to read this story recently.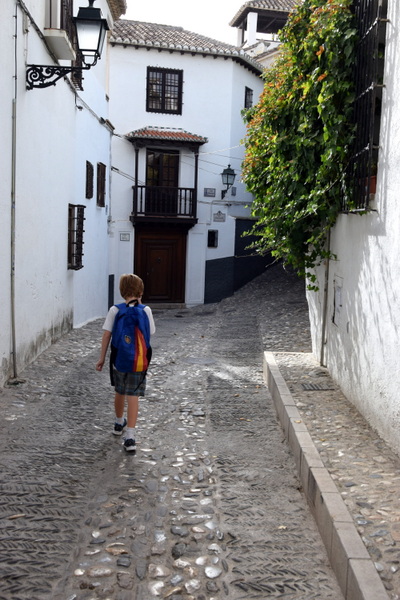 Really?  You're going to arrest a mother who raised a little boy to be responsible enough to get himself to school when his mom needed to sleep after a night at a hospital?  Really?
And this is by NO means a singular event.
I just… I can't even… America… arg…
I was going to make this post about how lucky I feel that the kids can walk to school here.  But it's more than that.  Yes, the kids can walk to school in 5 minutes.  But I can also send them to the bakery.  They can run down the street to their friends' houses.  They can go play soccer on the plaza.  They can explore the neighborhood.  They can take their allowance to the candy store.  They can run around with the other kids whose parents all let them, make them, stay outside.  And it's safe.  It's safe because all the neighbors know the kids.  All the shopkeepers recognize them.  BECAUSE THEY'RE ALL ALLOWED OUTSIDE.  The kids are healthy.  And confident.  MY kids are healthy and confident.  I'm so proud of how they can navigate in their world here.  I'm not worried about letting them out the door alone.  You know why?
Because NO ONE is going to call the cops on me for letting my 10 and 8 year-old kids out of the house.  No one will send CPS because I'm not with them every second.  People here would think that is absolutely absurd.  And it is.  I don't know how we'll go back to Texas without feeling imprisoned in our own home by a hyper-paranoid and uninformed culture that doesn't believe children can accomplish anything by themselves, let alone walk to school.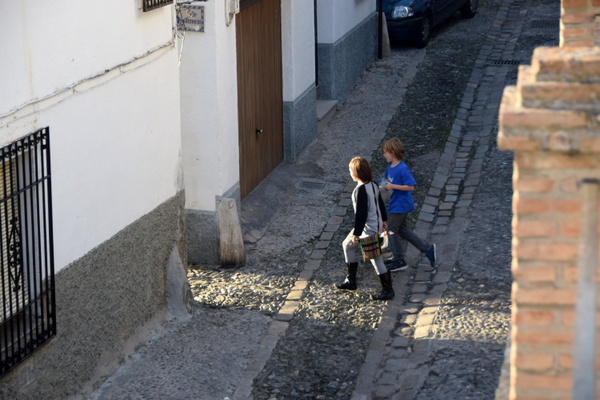 So for now I'm feeling grateful my kids get to experience this independence, at least for a short while. Apparently it's not possible in the United States.