caza feliz: día diez — mi cocina
You could walk into my house and wander right past my kitchen without realizing it.  Yes, it's that small.  I'm talking about RV size.  No… camper size.  The counters are cracked, the stove doesn't work without a match, there isn't enough light after the sun goes down, and if you turn on the kettle, the lamp, and the toaster at the same time, you're likely to blow a breaker.
But it's all okay.  I've grown to love my cocina pequeña.  First of all, a small kitchen equals a small mess.  Second, the tiny dishwasher is a kick-ass German work horse.  Third, my windowsill over the sink is full of herbs looks out onto a little patio.  Fourth, and most importantly, the kitchen is smack dab in the middle of our daily life.  You have to pass through it to go upstairs or to the cave/playroom.  The dining room is a few feet away.  The kids often sit on the steps and chat with me while I'm making meals.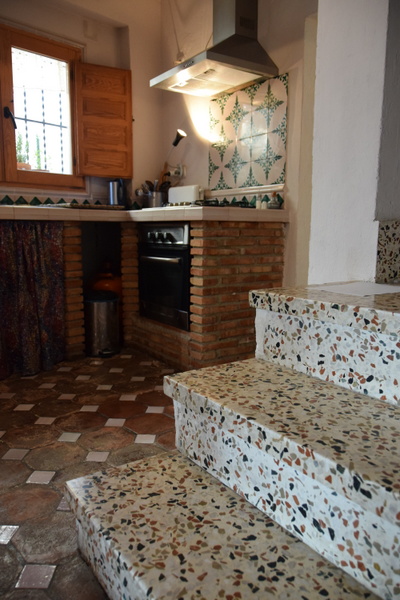 Or I can snag someone walking through to help with the small tasks of cooking.  Throw this in the pantry, please, or Put that in the fridge.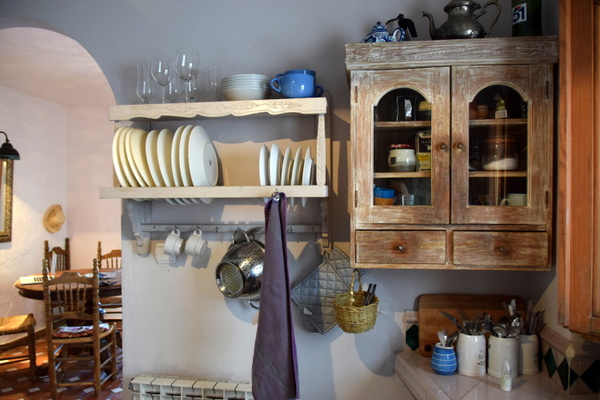 I've spent the last ten years of my life in a galley kitchen with no windows, separated from the rest of house, unable to hear or see anyone.  I would take this mini bare-bones set-up any day over that 1970's disaster.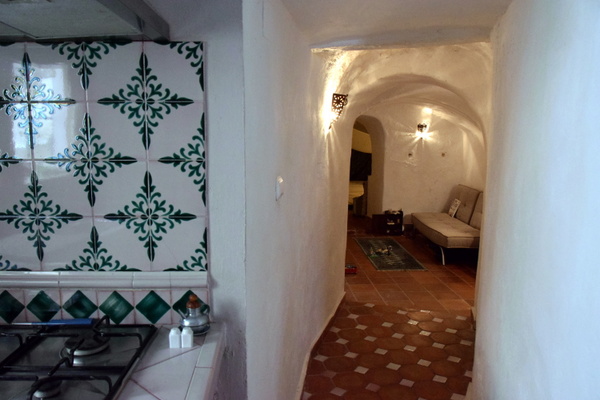 Now if I get some better pans I may never leave.