caza feliz: día veinticinco — Lego
Merry Christmas from southern Spain.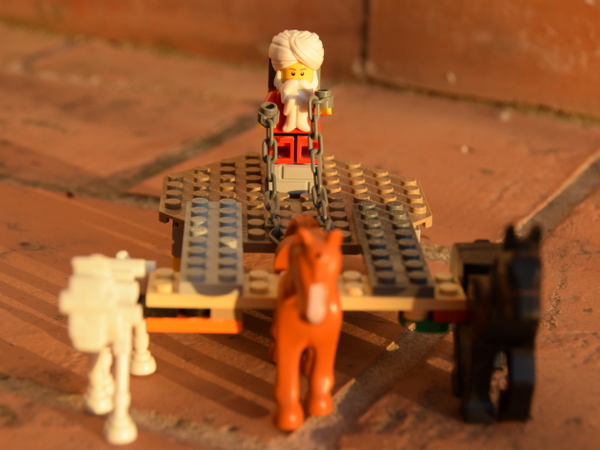 Papa Noel looks a bit different this year.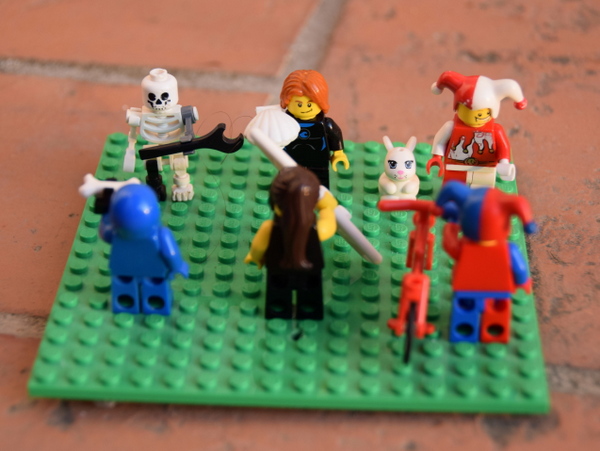 But it's still a time for exchanging gifts.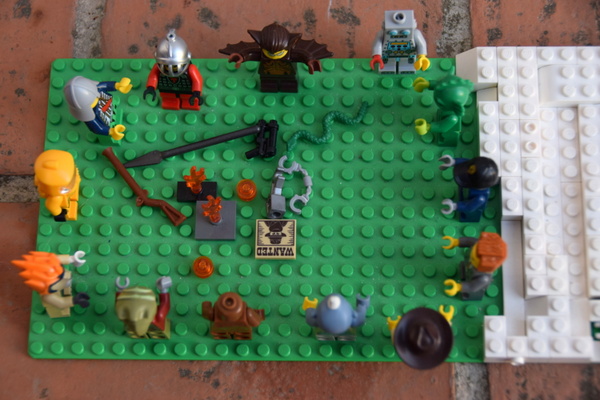 Throwing down weapons….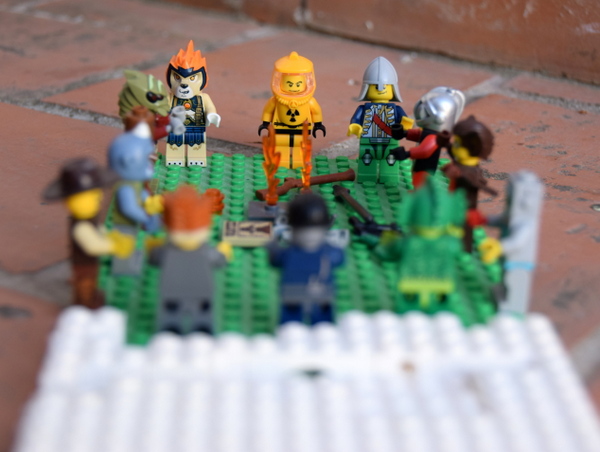 …and burning them (at least in Lego World).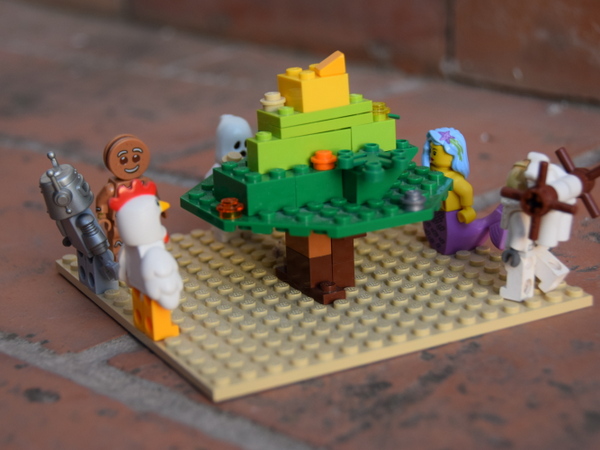 It's a little harder to find a Christmas tree here…
…but Nativity scenes are everywhere.  If you look carefully in those Nativity scenes, you can find El Caganer somewhere in a hidden corner.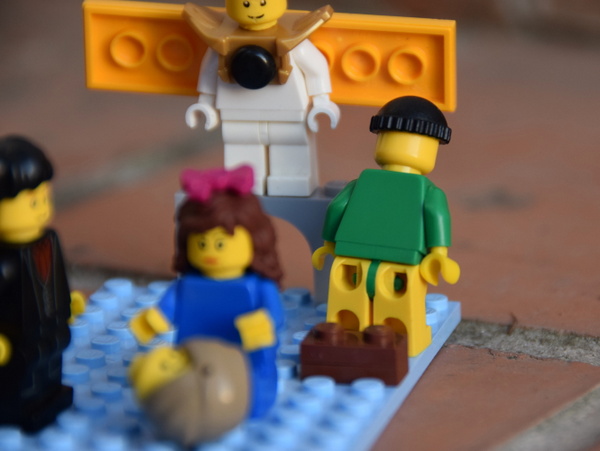 There he is, under the angel.  And yes, he is doing what you think he is doing, as per Spanish Catalonian tradition.
So thank you, weird holiday traditions.  And thank you Lego, for providing hours of entertainment, creativity and sibling harmony.