caza feliz: día veintitrés — no mal, diferente
Sooo, I've been going to kid Christmas programs since Violet was in pre-school.  They're adorable.  Of course.  But… and I sound like a terrible Grinch to say this… I just want to see my kids sing and then go home.  I don't want to wait through three songs from each of the four other grades, which are exactly the same as the 12 songs I sat through last year, and the year before and the year before…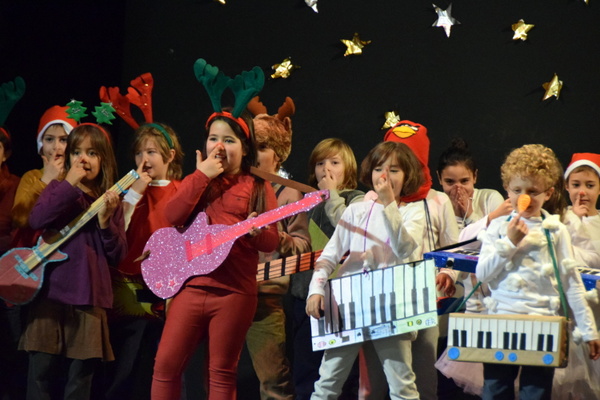 Not so this year.  We had Rockin' Ruldopho el Reno from tercer grado.   So cute.
Cuarto grado put on a very complicated play having to do with elves and terrible children and an old lady and some kids selling lotto tickets.  I understood nothing except that it was hilarious.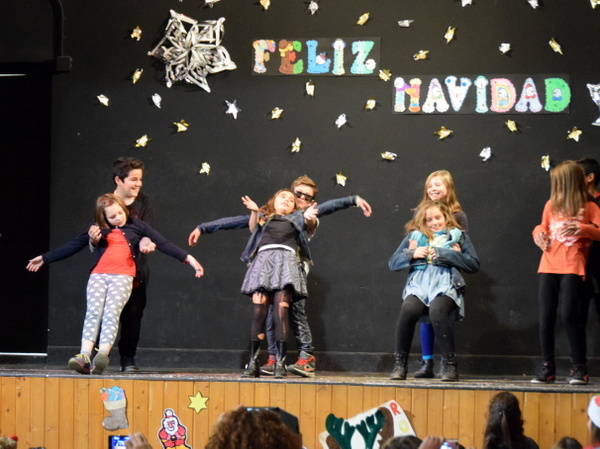 Quinto grado is when things completely went off the Christmas rails.  Violet's class decided to choreograph a dance to P!nk's So What.  The other quinto class did something similarly un-Christmas-like.  Then they all sang a Justin Beiber carol.  Festive!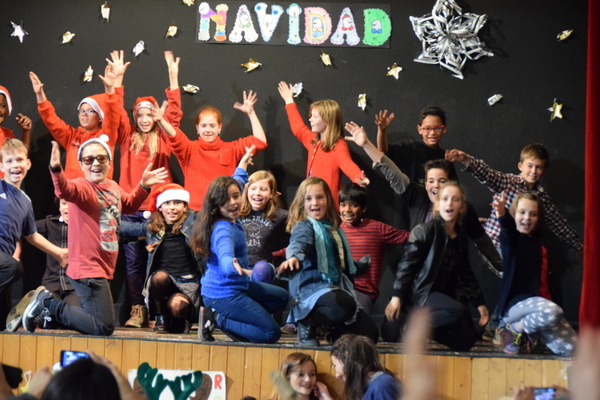 Sixth grade was similarly all about So You Think You Can Dance type routines, but with a nod to Christmas when they shot five sparkle cannons over the crowd.   Afterward all the kids brought it home and sang Ding Dong Merrily on High in English and Spanish.
It was the strangest, most entertaining school Christmas performance I've ever been to.  And I heard from another Spanish parent that this was their least impressive show.  Que interestante.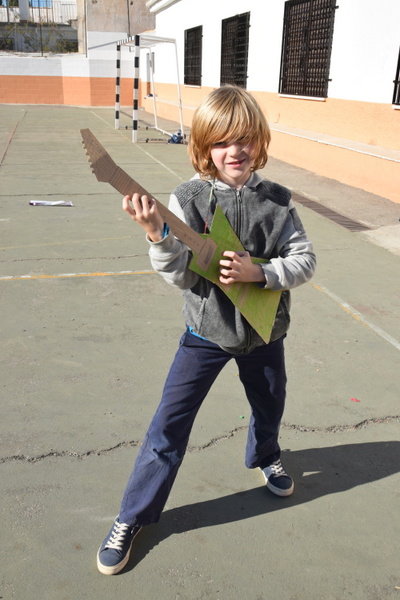 Rock on, Papa Noel.