cosas compartidas
Finally, these are the items the kids brought to Spain that they share.
They were allowed to bring two reference books each.  After all, they can check out almost anything from the library with their Kindles (thanks Gramma & Grampa!), but well-loved books used for visuals were a good idea to pack.
Violet chose two Minecraft books (I'm not sure where the other one is right now), while Graham brought his enormous Lego Ideas catalogue.  He also chose 365 Penguins, which is technically a story, but it's also a security blanket of sorts, so I let it go.  I was the one who chose It's So Amazing, and The Care and Keeping of You because I had a feeling those topics would come up in the next year.  And I was right.
(Reading time for all of the chosen books:  lots and lots)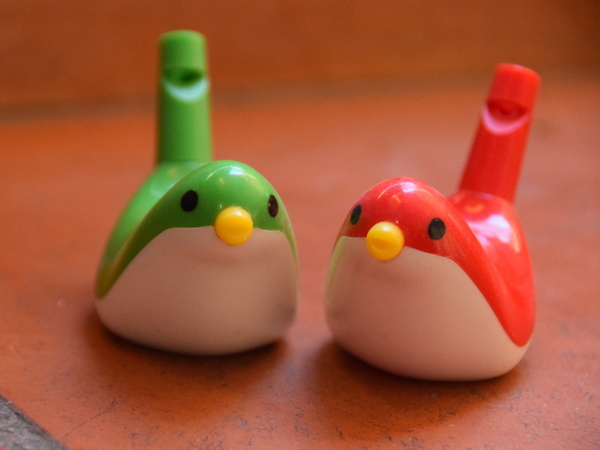 Bird whistles.  (Play time: zero)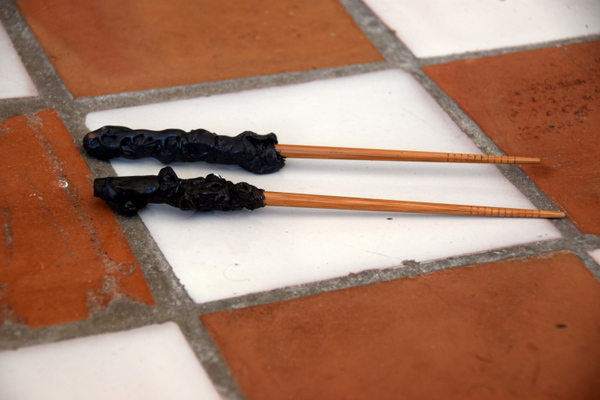 Homemade Harry Potter wands.  (Playtime: lots and lots)
 Various knick-knacks.  Violet just couldn't stand having any room left in her Spain Box, so just threw in a handful of crap from her "junk drawer".  We have used some items in Geocaching boxes.  Otherwise… (Playtime: zero)
 Costume supplies: masks, gloves, glasses, a rat nose, and two capes that are… somewhere.
(Playtime: Halloween, Carnival, playdates, imagination games, etc.)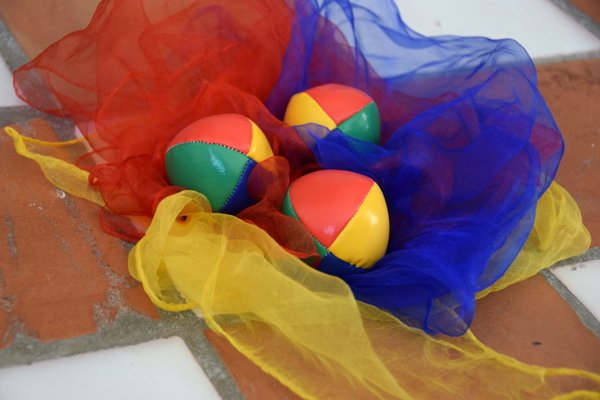 Juggling kit.  (Playtime:  zero, except when using the scarves for costumes)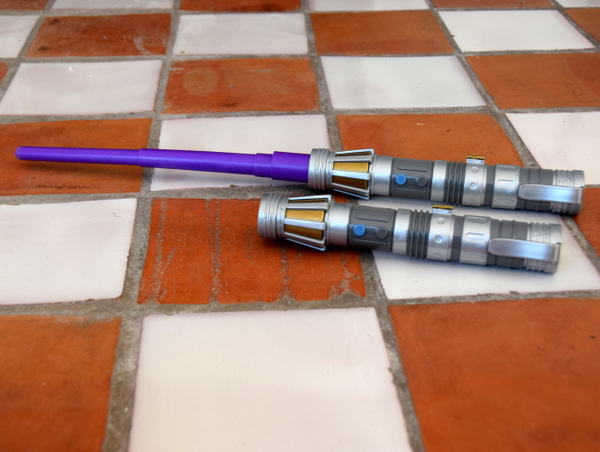 Light sabers.  (Playtime:  lots and lots… but mostly in Jedi training with Rob, or as accessories to costumes.)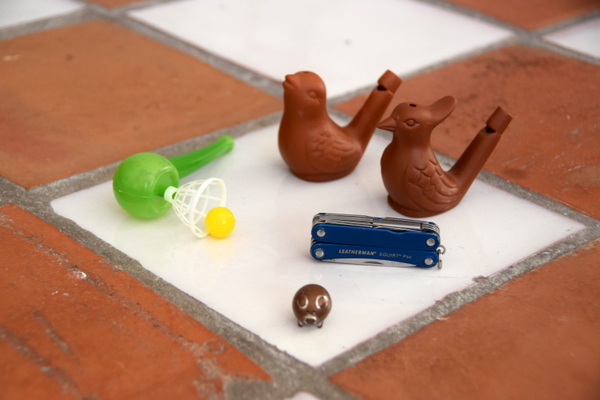 More bird whistles, a pocket knife, a crappy goodie bag toy, a lucky three-legged pig.  (Playtime: zero)
And now we've arrived at the single most used item of the entire year.  Yes, the winner is: Legos.  Not just Legos, but Lego mini-figs.  Graham and Violet's childhood is devoted to grand story arcs staring Lego characters with intricate backgrounds and complex relationships.  They disdain mini-figs based on TV shows and movies so that they can focus on their own plots.  And the random assortment of bricks we packed is perfect for creating imaginative sets for their stories, rather than recreating a specific kit.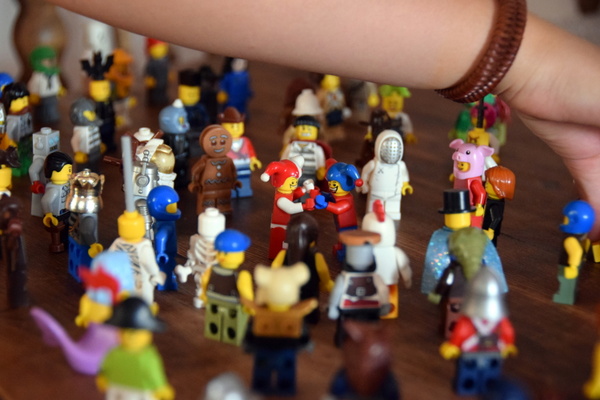 If I had to do it all again, I still would have let them choose items to bring, but given them smaller boxes… or maybe just one box to share.  Plus Legos.  In fact, the shared toys have generally been the ones they used most.
And what toys do they miss the most?  What do they wish they had brought or can't wait to get back to?
NOTHING.  They've never mentioned a single thing.  Neither of them.  In fact… those boxes of kid-junk in our garage back in Austin may never get unpacked.